There is a certain protocol to boning people while living with people who you are not boning.  It's really a respect thing — an alternative way to apply The Golden Rule to your coital relations.  You wouldn't want to hear your roommate getting plowed like it's harvest season, so you should take the necessary precautions of making sure they don't hear you either.
Even if you're the kind of person who really gets off on hearing your partner's heavy, damp panting in your ear and/or the unmistakable rhythmic slap-slap-slapping of your humpsicles melting into each other, the fact of the matter is that you have to drown it out somehow.  And no matter how good your apartment's contractor was, the walls are never even close to being thick enough.  And after countless trial-and-errors with other options (e.g. pillow-smothering, multiple fans running on blast, the "minimalist" technique), I've determined that music is truly the best way of keeping your sexy noises confined to the room where sexing is happening (preferably not the champagne room).
Now, I am aware that everybody has different musical palates, especially when it comes to an intercoursing soundtrack.  I'm also aware that not everybody has the time to assemble all of their favorite jiggity jams into a neat little playlist to be at the ready the very moment things get sexy (you know, like those Cialis commercials, like when you're rock climbing, or when you're bathing in separate bathtubs on some fucking cliff looking out into the sunset).  Luckily for you, I am a veritable music connoisseur (I have a certificate), and have compiled an impressive playlist that is virtually guaranteed to get anybody in the mood.  It is aptly titled, "Lavender Walls."
"Lavender Walls" is a reference to a conversation I had with my boss, Michelle. Over a lovely dinner, I was telling her about this new artist I have gotten into recently named Active Child.  Most of the time, people will describe an artist by their stats — from LA, ginger kid, plays the harp, etc.  But, Active Child's song "Hanging On" had such a profound effect on me, the only way I could really explain his music was by saying, "It makes me want to lube up my wall with lavender baby oil… and then rub up against it like a grizzly bear."
Because I want to be the Winston Churchill of diplomatic sexy time, my "Lavender Walls" playlist is available for free on Spotify, which you can access here: Lavender Walls.  Use it as a springboard to make your own "Lavender Walls" playlist! Play it on shuffle! Play it on… not shuffle! But definitely make sure it's on repeat (winkwinkwinkwinkwink!).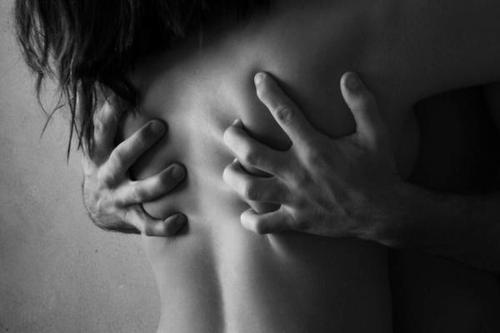 For a visual preview of the bonerific jams, here is the track list:
1)  "I've Been Thinking (Instrumental)" – Handsome Boy Modeling School
2)  "Space Maker" – Air
3)  "Hanging On" – Active Child
4)  "Summer's Gonna Hurt You" – Diplo
5)  "Que Sera" – Wax Tailor
6)  "Being with U" – Basement Jaxx
7)  "In The Morning" – Junior Boys
8)  "Pelican Narrows" – Caribou
9)  "Passin' My By (Hot Chip Rmx) (Instrumental)" – The Pharcyde
10)          "Broken Drum (Boards of Canada Remix)" – Beck
11)          "Something About Us" – Daft Punk
12)          "The Gaudy Side of Town" –  Gayngs
13)          "Beachy Head (Bonobo Mix)" – Mechanical Me
14)          "If You Stayed Over" – Bonobo ft. Fink
15)          "Cherry" – Ratatat
WHITE CHOCOLATE DRIZZLE: In the end… I'm well worth the guilt! For your health: @DoryWCD